Deprecated
: Using ${var} in strings is deprecated, use {$var} instead in
/home/www/kwympublishing.com/wp-content/themes/Divi/includes/builder/module/settings/migration/ColumnOptions.php
on line
95
Deprecated
: Using ${var} in strings is deprecated, use {$var} instead in
/home/www/kwympublishing.com/wp-content/themes/Divi/includes/builder/module/settings/migration/ColumnOptions.php
on line
95
Deprecated
: Using ${var} in strings is deprecated, use {$var} instead in
/home/www/kwympublishing.com/wp-content/themes/Divi/includes/builder/module/settings/migration/ColumnOptions.php
on line
97
Deprecated
: Using ${var} in strings is deprecated, use {$var} instead in
/home/www/kwympublishing.com/wp-content/themes/Divi/includes/builder/module/settings/migration/ColumnOptions.php
on line
97
Deprecated
: Using ${var} in strings is deprecated, use {$var} instead in
/home/www/kwympublishing.com/wp-content/themes/Divi/includes/builder/module/settings/migration/ColumnOptions.php
on line
103
Deprecated
: Using ${var} in strings is deprecated, use {$var} instead in
/home/www/kwympublishing.com/wp-content/themes/Divi/includes/builder/module/settings/migration/ColumnOptions.php
on line
103
Deprecated
: Using ${var} in strings is deprecated, use {$var} instead in
/home/www/kwympublishing.com/wp-content/themes/Divi/includes/builder/module/settings/migration/ColumnOptions.php
on line
105
Deprecated
: Using ${var} in strings is deprecated, use {$var} instead in
/home/www/kwympublishing.com/wp-content/themes/Divi/includes/builder/module/settings/migration/ColumnOptions.php
on line
105
Deprecated
: Using ${var} in strings is deprecated, use {$var} instead in
/home/www/kwympublishing.com/wp-content/themes/Divi/includes/builder/module/settings/migration/ColumnOptions.php
on line
130
Deprecated
: Using ${var} in strings is deprecated, use {$var} instead in
/home/www/kwympublishing.com/wp-content/themes/Divi/includes/builder/module/settings/migration/ColumnOptions.php
on line
130
Deprecated
: Using ${var} in strings is deprecated, use {$var} instead in
/home/www/kwympublishing.com/wp-content/themes/Divi/includes/builder/module/settings/migration/ColumnOptions.php
on line
132
Deprecated
: Using ${var} in strings is deprecated, use {$var} instead in
/home/www/kwympublishing.com/wp-content/themes/Divi/includes/builder/module/settings/migration/ColumnOptions.php
on line
132
Deprecated
: Using ${var} in strings is deprecated, use {$var} instead in
/home/www/kwympublishing.com/wp-content/themes/Divi/includes/builder/module/settings/migration/ColumnOptions.php
on line
161
Deprecated
: Using ${var} in strings is deprecated, use {$var} instead in
/home/www/kwympublishing.com/wp-content/themes/Divi/includes/builder/module/settings/migration/ColumnOptions.php
on line
161
Deprecated
: Using ${var} in strings is deprecated, use {$var} instead in
/home/www/kwympublishing.com/wp-content/themes/Divi/includes/builder/module/settings/migration/ColumnOptions.php
on line
161
Deprecated
: Using ${var} in strings is deprecated, use {$var} instead in
/home/www/kwympublishing.com/wp-content/themes/Divi/includes/builder/module/settings/migration/ColumnOptions.php
on line
162
Deprecated
: Using ${var} in strings is deprecated, use {$var} instead in
/home/www/kwympublishing.com/wp-content/themes/Divi/includes/builder/module/settings/migration/ColumnOptions.php
on line
162
Deprecated
: Using ${var} in strings is deprecated, use {$var} instead in
/home/www/kwympublishing.com/wp-content/themes/Divi/includes/builder/module/settings/migration/ColumnOptions.php
on line
162
Deprecated
: Using ${var} in strings is deprecated, use {$var} instead in
/home/www/kwympublishing.com/wp-content/themes/Divi/includes/builder/module/settings/migration/ColumnOptions.php
on line
205
Deprecated
: Using ${var} in strings is deprecated, use {$var} instead in
/home/www/kwympublishing.com/wp-content/themes/Divi/includes/builder/module/settings/migration/ColumnOptions.php
on line
205
Deprecated
: Using ${var} in strings is deprecated, use {$var} instead in
/home/www/kwympublishing.com/wp-content/themes/Divi/includes/builder/module/settings/migration/ColumnOptions.php
on line
205
Deprecated
: Using ${var} in strings is deprecated, use {$var} instead in
/home/www/kwympublishing.com/wp-content/themes/Divi/includes/builder/module/settings/migration/ColumnOptions.php
on line
205
Deprecated
: Using ${var} in strings is deprecated, use {$var} instead in
/home/www/kwympublishing.com/wp-content/themes/Divi/includes/builder/module/settings/migration/ColumnOptions.php
on line
207
Deprecated
: Using ${var} in strings is deprecated, use {$var} instead in
/home/www/kwympublishing.com/wp-content/themes/Divi/includes/builder/module/settings/migration/ColumnOptions.php
on line
207
Deprecated
: Using ${var} in strings is deprecated, use {$var} instead in
/home/www/kwympublishing.com/wp-content/themes/Divi/includes/builder/module/settings/migration/ColumnOptions.php
on line
207
Deprecated
: Creation of dynamic property ET_Builder_Section::$_original_content is deprecated in
/home/www/kwympublishing.com/wp-content/themes/Divi/includes/builder/class-et-builder-element.php
on line
1331
Deprecated
: Creation of dynamic property ET_Builder_Module_Field_Border::$template is deprecated in
/home/www/kwympublishing.com/wp-content/themes/Divi/includes/builder/module/field/Border.php
on line
48
Deprecated
: Using ${var} in strings is deprecated, use {$var} instead in
/home/www/kwympublishing.com/wp-content/themes/Divi/includes/builder/module/field/Position.php
on line
198
Deprecated
: Using ${var} in strings is deprecated, use {$var} instead in
/home/www/kwympublishing.com/wp-content/themes/Divi/includes/builder/module/field/Position.php
on line
199
Deprecated
: Using ${var} in strings is deprecated, use {$var} instead in
/home/www/kwympublishing.com/wp-content/themes/Divi/includes/builder/module/field/Position.php
on line
200
Deprecated
: Using ${var} in strings is deprecated, use {$var} instead in
/home/www/kwympublishing.com/wp-content/themes/Divi/includes/builder/module/field/Position.php
on line
500
Deprecated
: Using ${var} in strings is deprecated, use {$var} instead in
/home/www/kwympublishing.com/wp-content/themes/Divi/includes/builder/module/field/Position.php
on line
583
Deprecated
: Using ${var} in strings is deprecated, use {$var} instead in
/home/www/kwympublishing.com/wp-content/themes/Divi/includes/builder/module/field/Transform.php
on line
79
Deprecated
: Using ${var} in strings is deprecated, use {$var} instead in
/home/www/kwympublishing.com/wp-content/themes/Divi/includes/builder/module/field/Transform.php
on line
79
Deprecated
: Using ${var} in strings is deprecated, use {$var} instead in
/home/www/kwympublishing.com/wp-content/themes/Divi/includes/builder/module/field/Transform.php
on line
98
Deprecated
: Using ${var} in strings is deprecated, use {$var} instead in
/home/www/kwympublishing.com/wp-content/themes/Divi/includes/builder/module/field/Transform.php
on line
98
Deprecated
: Using ${var} in strings is deprecated, use {$var} instead in
/home/www/kwympublishing.com/wp-content/themes/Divi/includes/builder/module/field/Transform.php
on line
117
Deprecated
: Using ${var} in strings is deprecated, use {$var} instead in
/home/www/kwympublishing.com/wp-content/themes/Divi/includes/builder/module/field/Transform.php
on line
117
Deprecated
: Using ${var} in strings is deprecated, use {$var} instead in
/home/www/kwympublishing.com/wp-content/themes/Divi/includes/builder/module/field/Transform.php
on line
117
Deprecated
: Using ${var} in strings is deprecated, use {$var} instead in
/home/www/kwympublishing.com/wp-content/themes/Divi/includes/builder/module/field/Transform.php
on line
136
Deprecated
: Using ${var} in strings is deprecated, use {$var} instead in
/home/www/kwympublishing.com/wp-content/themes/Divi/includes/builder/module/field/Transform.php
on line
136
Deprecated
: Using ${var} in strings is deprecated, use {$var} instead in
/home/www/kwympublishing.com/wp-content/themes/Divi/includes/builder/module/field/Transform.php
on line
157
Deprecated
: Using ${var} in strings is deprecated, use {$var} instead in
/home/www/kwympublishing.com/wp-content/themes/Divi/includes/builder/module/field/Transform.php
on line
157
Deprecated
: Using ${var} in strings is deprecated, use {$var} instead in
/home/www/kwympublishing.com/wp-content/themes/Divi/includes/builder/module/field/Transform.php
on line
199
Deprecated
: Using ${var} in strings is deprecated, use {$var} instead in
/home/www/kwympublishing.com/wp-content/themes/Divi/includes/builder/module/field/Transform.php
on line
200
Deprecated
: Using ${var} in strings is deprecated, use {$var} instead in
/home/www/kwympublishing.com/wp-content/themes/Divi/includes/builder/module/field/Transform.php
on line
201
Deprecated
: Using ${var} in strings is deprecated, use {$var} instead in
/home/www/kwympublishing.com/wp-content/themes/Divi/includes/builder/module/field/Transform.php
on line
203
Deprecated
: Using ${var} in strings is deprecated, use {$var} instead in
/home/www/kwympublishing.com/wp-content/themes/Divi/includes/builder/module/field/Transform.php
on line
204
Deprecated
: Using ${var} in strings is deprecated, use {$var} instead in
/home/www/kwympublishing.com/wp-content/themes/Divi/includes/builder/module/field/Transform.php
on line
205
Deprecated
: Using ${var} in strings is deprecated, use {$var} instead in
/home/www/kwympublishing.com/wp-content/themes/Divi/includes/builder/module/field/Transform.php
on line
206
Deprecated
: Using ${var} in strings is deprecated, use {$var} instead in
/home/www/kwympublishing.com/wp-content/themes/Divi/includes/builder/module/field/Transform.php
on line
207
Deprecated
: Using ${var} in strings is deprecated, use {$var} instead in
/home/www/kwympublishing.com/wp-content/themes/Divi/includes/builder/module/field/Transform.php
on line
364
Deprecated
: Using ${var} in strings is deprecated, use {$var} instead in
/home/www/kwympublishing.com/wp-content/themes/Divi/includes/builder/module/field/Transform.php
on line
364
Deprecated
: Using ${var} in strings is deprecated, use {$var} instead in
/home/www/kwympublishing.com/wp-content/themes/Divi/includes/builder/module/field/Transform.php
on line
565
Deprecated
: Creation of dynamic property ET_Builder_Module_Helper_MultiViewOptions::$inherited_props is deprecated in
/home/www/kwympublishing.com/wp-content/themes/Divi/includes/builder/module/helpers/MultiViewOptions.php
on line
686
Deprecated
: Creation of dynamic property ET_Builder_Module_Field_Divider::$count is deprecated in
/home/www/kwympublishing.com/wp-content/themes/Divi/includes/builder/main-structure-elements.php
on line
1498
Deprecated
: Creation of dynamic property ET_Builder_Module_Fullwidth_Slider::$fullwidth is deprecated in
/home/www/kwympublishing.com/wp-content/themes/Divi/includes/builder/class-et-builder-element.php
on line
1331
Deprecated
: Creation of dynamic property ET_Builder_Module_Fullwidth_Slider::$child_item_text is deprecated in
/home/www/kwympublishing.com/wp-content/themes/Divi/includes/builder/class-et-builder-element.php
on line
1331
Deprecated
: Creation of dynamic property ET_Builder_Module_Fullwidth_Slider::$text_shadow is deprecated in
/home/www/kwympublishing.com/wp-content/themes/Divi/includes/builder/class-et-builder-element.php
on line
1331
Deprecated
: Creation of dynamic property ET_Builder_Module_Fullwidth_Slider::$margin_padding is deprecated in
/home/www/kwympublishing.com/wp-content/themes/Divi/includes/builder/class-et-builder-element.php
on line
1331
Deprecated
: Creation of dynamic property ET_Builder_Module_Fullwidth_Slider::$_additional_fields_options is deprecated in
/home/www/kwympublishing.com/wp-content/themes/Divi/includes/builder/class-et-builder-element.php
on line
1331
Deprecated
: Creation of dynamic property ET_Builder_Module_Fullwidth_Slider::$_original_content is deprecated in
/home/www/kwympublishing.com/wp-content/themes/Divi/includes/builder/class-et-builder-element.php
on line
1331
Deprecated
: Creation of dynamic property ET_Builder_Module_Slider_Item::$advanced_setting_title_text is deprecated in
/home/www/kwympublishing.com/wp-content/themes/Divi/includes/builder/class-et-builder-element.php
on line
1331
Deprecated
: Creation of dynamic property ET_Builder_Module_Slider_Item::$settings_text is deprecated in
/home/www/kwympublishing.com/wp-content/themes/Divi/includes/builder/class-et-builder-element.php
on line
1331
Deprecated
: Creation of dynamic property ET_Builder_Module_Slider_Item::$text_shadow is deprecated in
/home/www/kwympublishing.com/wp-content/themes/Divi/includes/builder/class-et-builder-element.php
on line
1331
Deprecated
: Creation of dynamic property ET_Builder_Module_Slider_Item::$margin_padding is deprecated in
/home/www/kwympublishing.com/wp-content/themes/Divi/includes/builder/class-et-builder-element.php
on line
1331
Deprecated
: Creation of dynamic property ET_Builder_Module_Slider_Item::$_additional_fields_options is deprecated in
/home/www/kwympublishing.com/wp-content/themes/Divi/includes/builder/class-et-builder-element.php
on line
1331
Deprecated
: Creation of dynamic property ET_Builder_Module_Slider_Item::$_original_content is deprecated in
/home/www/kwympublishing.com/wp-content/themes/Divi/includes/builder/class-et-builder-element.php
on line
1331
Deprecated
: Creation of dynamic property ET_Builder_Module_Helper_MultiViewOptions::$inherited_props is deprecated in
/home/www/kwympublishing.com/wp-content/themes/Divi/includes/builder/module/helpers/MultiViewOptions.php
on line
686
Deprecated
: Creation of dynamic property ET_Builder_Module_Helper_MultiViewOptions::$inherited_props is deprecated in
/home/www/kwympublishing.com/wp-content/themes/Divi/includes/builder/module/helpers/MultiViewOptions.php
on line
686
Deprecated
: Creation of dynamic property ET_Builder_Module_Helper_MultiViewOptions::$inherited_props is deprecated in
/home/www/kwympublishing.com/wp-content/themes/Divi/includes/builder/module/helpers/MultiViewOptions.php
on line
686
Deprecated
: Creation of dynamic property ET_Builder_Module_Helper_MultiViewOptions::$inherited_props is deprecated in
/home/www/kwympublishing.com/wp-content/themes/Divi/includes/builder/module/helpers/MultiViewOptions.php
on line
686
Deprecated
: Creation of dynamic property ET_Builder_Row::$_original_content is deprecated in
/home/www/kwympublishing.com/wp-content/themes/Divi/includes/builder/class-et-builder-element.php
on line
1331
Deprecated
: Creation of dynamic property ET_Builder_Column::$_original_content is deprecated in
/home/www/kwympublishing.com/wp-content/themes/Divi/includes/builder/class-et-builder-element.php
on line
1331
Deprecated
: Creation of dynamic property ET_Builder_Module_Blurb::$text_shadow is deprecated in
/home/www/kwympublishing.com/wp-content/themes/Divi/includes/builder/class-et-builder-element.php
on line
1331
Deprecated
: Creation of dynamic property ET_Builder_Module_Blurb::$margin_padding is deprecated in
/home/www/kwympublishing.com/wp-content/themes/Divi/includes/builder/class-et-builder-element.php
on line
1331
Deprecated
: Creation of dynamic property ET_Builder_Module_Blurb::$_additional_fields_options is deprecated in
/home/www/kwympublishing.com/wp-content/themes/Divi/includes/builder/class-et-builder-element.php
on line
1331
Deprecated
: Creation of dynamic property ET_Builder_Module_Blurb::$_original_content is deprecated in
/home/www/kwympublishing.com/wp-content/themes/Divi/includes/builder/class-et-builder-element.php
on line
1331
Deprecated
: Creation of dynamic property ET_Builder_Module_Helper_MultiViewOptions::$inherited_props is deprecated in
/home/www/kwympublishing.com/wp-content/themes/Divi/includes/builder/module/helpers/MultiViewOptions.php
on line
686
Deprecated
: Creation of dynamic property ET_Builder_Module_Helper_MultiViewOptions::$inherited_props is deprecated in
/home/www/kwympublishing.com/wp-content/themes/Divi/includes/builder/module/helpers/MultiViewOptions.php
on line
686
Deprecated
: Creation of dynamic property ET_Builder_Module_Helper_MultiViewOptions::$inherited_props is deprecated in
/home/www/kwympublishing.com/wp-content/themes/Divi/includes/builder/module/helpers/MultiViewOptions.php
on line
686
Deprecated
: Creation of dynamic property ET_Builder_Module_Helper_MultiViewOptions::$inherited_props is deprecated in
/home/www/kwympublishing.com/wp-content/themes/Divi/includes/builder/module/helpers/MultiViewOptions.php
on line
686
Deprecated
: Creation of dynamic property ET_Builder_Module_Helper_MultiViewOptions::$inherited_props is deprecated in
/home/www/kwympublishing.com/wp-content/themes/Divi/includes/builder/module/helpers/MultiViewOptions.php
on line
686
Deprecated
: Creation of dynamic property ET_Builder_Module_Text::$text_shadow is deprecated in
/home/www/kwympublishing.com/wp-content/themes/Divi/includes/builder/class-et-builder-element.php
on line
1331
Deprecated
: Creation of dynamic property ET_Builder_Module_Text::$margin_padding is deprecated in
/home/www/kwympublishing.com/wp-content/themes/Divi/includes/builder/class-et-builder-element.php
on line
1331
Deprecated
: Creation of dynamic property ET_Builder_Module_Text::$_additional_fields_options is deprecated in
/home/www/kwympublishing.com/wp-content/themes/Divi/includes/builder/class-et-builder-element.php
on line
1331
Deprecated
: Creation of dynamic property ET_Builder_Module_Text::$_original_content is deprecated in
/home/www/kwympublishing.com/wp-content/themes/Divi/includes/builder/class-et-builder-element.php
on line
1331
Deprecated
: Creation of dynamic property ET_Builder_Module_Helper_MultiViewOptions::$inherited_props is deprecated in
/home/www/kwympublishing.com/wp-content/themes/Divi/includes/builder/module/helpers/MultiViewOptions.php
on line
686
Deprecated
: Creation of dynamic property ET_Builder_Module_Helper_MultiViewOptions::$inherited_props is deprecated in
/home/www/kwympublishing.com/wp-content/themes/Divi/includes/builder/module/helpers/MultiViewOptions.php
on line
686
Deprecated
: Creation of dynamic property ET_Builder_Module_Helper_MultiViewOptions::$inherited_props is deprecated in
/home/www/kwympublishing.com/wp-content/themes/Divi/includes/builder/module/helpers/MultiViewOptions.php
on line
686
Deprecated
: Creation of dynamic property ET_Builder_Module_Helper_MultiViewOptions::$inherited_props is deprecated in
/home/www/kwympublishing.com/wp-content/themes/Divi/includes/builder/module/helpers/MultiViewOptions.php
on line
686
Deprecated
: Creation of dynamic property ET_Builder_Module_Helper_MultiViewOptions::$inherited_props is deprecated in
/home/www/kwympublishing.com/wp-content/themes/Divi/includes/builder/module/helpers/MultiViewOptions.php
on line
686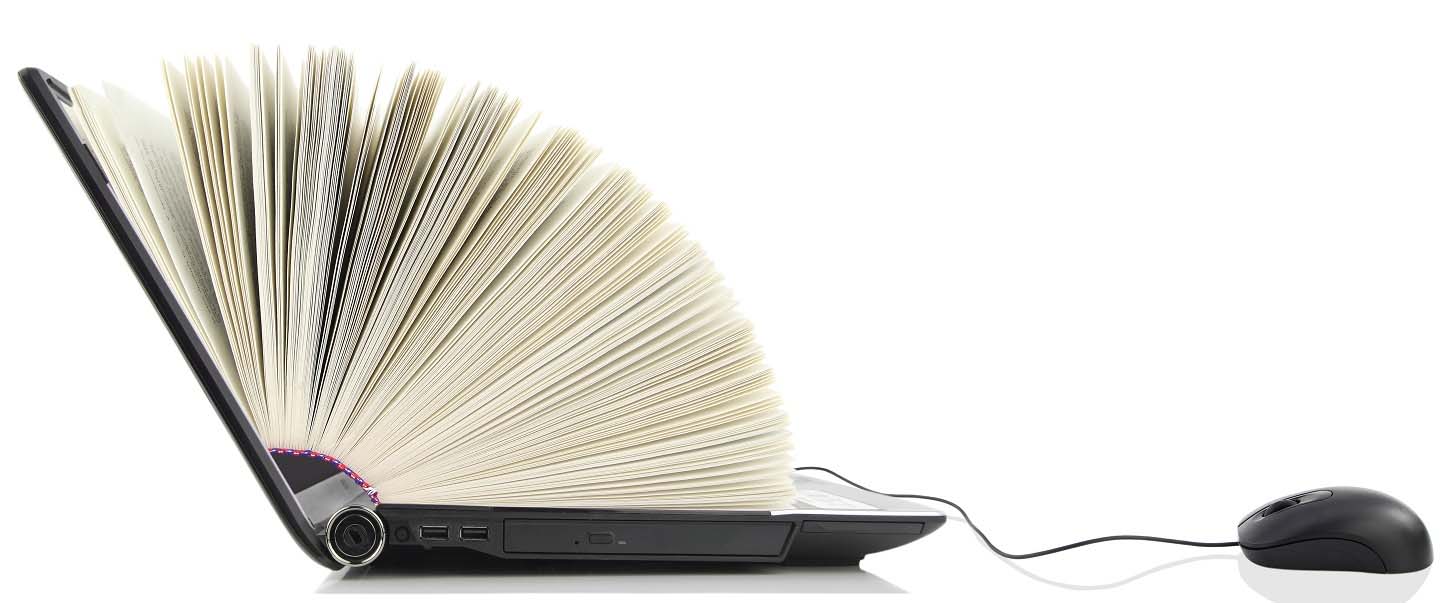 Self Publishing is Hard...
…KWYM Publishing is easy.
We're a private, independent publisher, driven to help our clients sell more books.

EDITING
Writing your book is just the beginning. Our editing partner, Eschler Editing, has extensive experience in the industry and will help polish and prepare your work for publishing.
PUBLISHING
Once your book is edited and ready to publish, our team will take you through the publishing process, eliminating the typical challenges self published authors face.
MARKETING
It's not enough to just publish your book and hope readers buy it. We provide resources and tools to help guide you through the difficult task of promoting your book.

SUCCESS
Our goal is simple: Help you sell books. We are passionate about the world of writing and publishing, and believe that our own success is directly tied to your success!
authors we've worked with…